Kidzfest 2013 was one of our most successful events yet! The over 3,000 attendees enjoyed pony rides, a dedicated toddler section, bounzees, arts and crafts and much more! Special thanks to our sponsors:
Join us this year on Sunday, September 21st from 11 am to 3 pm at Challenge Grove Park in Cherry Hill
We are on a mission to raise funds today, to create a better tomorrow!
Join us in the fight against Premature Birth and Pediatric Heart Disease by contributing just $10 - and help change the future.
What is pediatric heart disease and how is it related to premature births? Click here for a simple overview of this leading cause of infant deaths.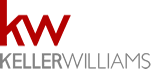 Help Women and Children Now would like to thank Lisa Wolschina and the KW Realty crew for selecting our charity for their annual Red Day and raising over $8,500 for our causes.